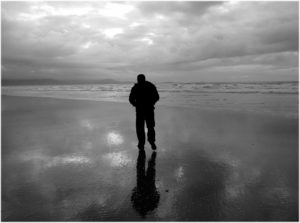 ---
I offer counseling focusing on a blend of deep inquiry and practical support. The knowledge of how our minds work coupled with consistent action results in meaningful change in life. My clients can expect a direct, clear approach to the issues at hand, with communication about accountability, progress and the root causes of their current situation. I bring 20 years of clinical experience and a strong focus on gay men and HIV/AIDS.
Triumph over challenging life situations
Create an inspiring, balanced life
Individual Counseling Services
We provide in-office individual counseling services with flexible scheduling. We work in a way that draws on your strengths and encourages creative thinking about the changes you want to make. Along with our training in traditional outcome-oriented "talk therapy," we may suggest:
• reading materials to supplement our sessions
• journaling and writing
• teaching you skills to control your breathing
• demonstrating and teaching you movement activities
• awareness of body sensations
• using artwork or imagery
• community activities and resources
Approaches
I work with my clients to:
Resolve the core issues affecting them, not just the current symptom, using the Gestalt method
Interrupt faulty thinking which leads to suffering and problems, using Cognitive-Behavioral Therapy, and then help transform the behavior and thinking around a particular issue
Identify the correct modalities for work with a client using Psychodynamic Therapy
Explore and expand consciousness for balance and wholeness through Jungian Analysis
Find out more about the types of counseling I use most.
"Rare occasions in life allow me the great opportunity to meet and work with someone who changes my life. Marc Andrews is one of these people. I, like most, had some anxiety and skepticism in regards to counseling. Marc knew intuitively how to make me feel safe and supported while encouraging personal growth. Working with Mr. Andrews led to a breakthrough that is allowing me to lead a fuller, more insightful life. I am now a confident advocate of counseling, thanks to Marc Andrews." S.G.

---
If you have questions, I'm here to help. Contact me to set up your individual counseling session.