I Offer Counseling For Gay Men
I function from the fundamental belief that self-inquiry is a necessary and empowering part of living a fulfilled life. I have dedicated my career to service, and entered private practice out of my commitment to quality care. Specifically, I see a need to address gaps in the mental health and counseling for gay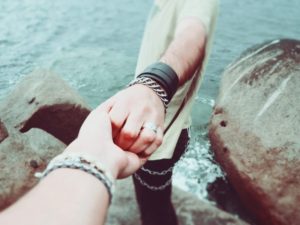 men and those affected by HIV/AIDS. Few male counselors exist, and even fewer male counselors focus on gay male issues. From both observation in my role as a clinical supervisor and as a gay man with his own counselor, I've found that people get much more out of counseling if they know that the professional they are working with has life experiences like their own.
I believe in a balanced approach to counseling which addresses the root causes of our outlook on life and our ability to function highly. While examining these root causes, I work with clients to develop tangible plans to make noticeable, real changes in their life.
Find out more about the counseling and clinical supervision services I offer, the methodologies I prefer, and resources around the web.
Professional Background
I am a Clinical Social Worker with 20 years of experience. I have functioned as an individual therapist/counselor, a supervisor, and as Clinical Director. I have experience training therapist and supervisors. I also provided Clinical Supervision for individuals seeking their license towards their L.M.F and L.C.S.W. I am trained and experienced in doing one-on-one and couple therapy with adults (18 years and over). Earlier in my career, I worked in clinics and similar settings. I have the following qualifications:
A Masters Degree in clinical Social Work from the University of Pittsburgh, whose program is approved by the Board of Social Work examiners
Portland State University Adjunct Faculty Teaching "Mental health issues in Social Work" and "Social Work and Spirituality"
MBA from Carnegie Mellon University
Board member of the National Association of Social Workers
OR State NASW Chair of Ethics committee
OR state Licensed Social Worker
PA state Licensed Social Worker
Diplomate Clinical Social Worker (Advanced standing of Licensed Clinical Social Worker, or LCSW)
Academy of Certified Social Workers
Certified in Labor and Industrial Social Work
Certified Mediator, The Pittsburgh Mediation Center
Certified in Advance Treatment of Sexual Abuse Survivors
3 year advance certificate in Gestalt Psychotherapist
3 year advance certificate in Cognitive Therapist
Level 2 Gottmen Couples therapist
Level 2 Eye Movement Desentization and Reprocessing (EMDR) Therapist
Certified Addiction Counselor
If you would like to learn more about my counseling approach, contact me or make an appointment.