Real Life Coaching Provides Real Life Skills
As many individuals experience life, there are times of change, uncertainty, difficulties and adversity. For other individuals learning certain "life-coping skills" are needed to continue on in life in a productive manner.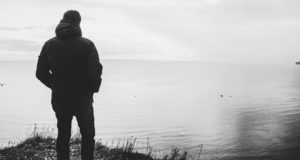 For all, therapy can be a way to learn new skills, explore certain issues, and find support and answers. Personal transformation is possible by delving into your personal challenges in the context of a safe therapeutic coaching relationship.
Society teaches certain negative beliefs about what therapy is and about those who choose to be involved with it. The truth of the matter is that all of us search for ways to enhance our lives and opportunities for personal growth and development. Therapy is an avenue chosen by an individual that opens new horizons for personal development.
Therapy is useful to adults, couples, adolescents and pre-teens. Individuals, couples, families and groups are utilizing therapy to enhance communication and personal relationships. Many people find a therapeutic setting useful for sorting out personal problems, or for working with other significant individuals in their lives.
I have helped hundreds of people over the years regarding a wide array of common life challenges and to develop practical, "real life" coping strategies.
Are These Challenges In Your Life?
Many individuals benefit from therapy for these issues;
Communication skills for individuals, parents, and couples: Often, we habitually engage in old patterns of communication. You'll discover new and more effective ways to communicate.
Life changes regarding career, finances, home transitions and relationships: Birth, mid-life, moving, education, career…these are just a few of the transitions we make throughout life. Changes, even positive ones, create stress. You'll learn techniques that keep you in control during these events.
Self-esteem: At times re-examination of the past will free you in your present life and help you make real progress. You'll strengthen your self-concept and sharpen your decision-making skills.
Trauma, post traumatic stress disorder: Traumatic events from our past can affect our ability to function in the present. These events can often trigger in the present a reaction from "ourselves in the past." Examining and changing your perception of the past can free you from experiencing a negative emotional charge.
Anxiety, Stress & Depression: Together we'll identify patterns that cause you the most pain and difficulty in your life, discover where they came from, and set new patterns that serve you better.
Couples and relationship counseling: Learn to love yourself, your friends, and family more fully and to allow their love to restore and enrich you. Since we don't live in a vacuum, often times a significant other will be invited to our sessions.
Sexual Addiction: treat the addiction by interrupting the thinking-about-it stage, or preoccupation stage.  And addresses any negative feelings and shame that often fuel the acting out behavior.
Men, Eating Disorders & Body Dysmorphic Disorders: Develop realistic expectations about your appearance, as well as the appearance of others, and avoid buying into ideals that are impossible or unhealthy to attain.
If your life is being challenged and you are looking for skills to help with your personal transformation, make an appointment with me today and learn more about life coaching.