Getting Started with Life Counseling
Our work together begins with a thorough exploration of the concerns and intentions you bring to me and a joint assessment of your current situation. During this exploration, you and I will get to know each other better and articulate goals for our work together.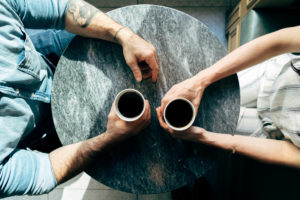 Prior to our first visit, please thoroughly review my Client Agreement, which explains my basic practices and boundaries for the life counseling relationship, including basic information about privacy, fees and scheduling. By signing this document, you also affirm that you have been furnished a copy of the HIPAA Notice of Privacy Practices and that you have had access to information on Limits of the Therapy Relationship and On Confidentiality: What You Should Know About Confidentiality in Therapy so that you can understand your privacy rights and how your identifiable health information will be handled.
To give us the most face-to-face time possible, please take a moment to complete this Client Information Form and Checklist of Concerns prior to our first session. It includes basic contact information, your history, what you intend to get out of life counseling and what you have at stake in the counseling process.
Additionally, there may be times when it would be beneficial for me to have access to your health information and to coordinate care with another individual or organization. With a few exceptions (outlined in the HIPAA Notice of Privacy Practices), I cannot do this without your written consent. This consent is often provided by you during a visit to my office.
Click here for more information on life counseling and how to get to the office or contact me.
Thank you for choosing to work with me!