Life Counseling
Individual Therapy
I believe that therapy can provide a space to solve problems and heal wounds. It can be a place of hope and new beginnings. Within a trusting, collaborative relationship with the right therapist, life counseling can provide structure for people to build strengths, support, and resources, and to discover solutions. It can also be a place to continue to grow and to learn more about yourself.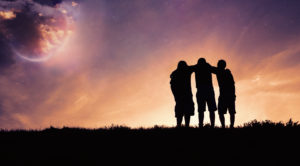 I am skilled at helping my clients to create clear goals, but I am flexible in providing space for more open exploration when that is desired. My style is compassionate, client-centered, and interactive. I ask questions when I have them and acknowledge patterns when I observe them. My practice is informed by psychodynamic thinking. What this means is that I consider you the expert about your life and I think of myself as a consultant whose job it is to explore meanings and find answers. I will help you consider how your relationships and community may support problems and solutions. I will work with you to examine behaviors and beliefs that are more or less useful to your life.
Couples and Relationship Counseling
My focus in relationship counseling is usually on improving communication and problem-solving skills, understanding relationship patterns, increasing empathy towards one another, and improving the sense of connection between partners. This work can feel more focused and results-oriented than individual therapy may seem at times. Some of the relationship issues I have worked with have included communication problems, polyamory, sexual issues, affairs and infidelity, and co-parenting issues. When working with relationships, I sometimes give exercises to practice at home between sessions.
Group Counseling
I occasionally offer group therapy services. These have included support groups for individuals and couples, and gay men.
Whatever your situation I offer a place to continue to grow and to learn more about yourself with life counseling. Make your appointment today.